BEACHSIDE WEDDINGS DESTIN BEACH FLORIDA
If you are looking to tie the knot in a romantic and picturesque setting, a beachside wedding ceremony in Destin, Florida can be a perfect choice. With its stunning emerald waters and white sandy beaches, this piece of the Florida Panhandle offers a dreamy setting for beachside weddings. Beachside Weddings is your planner for a beautiful setup at the scenic Henderson Beach State Park or one of the nearly 20 public beach access areas along the emerald waters. If you are looking for a serene and tranquil setting, Miramar Beach Regional Access, located right next to Destin, is a popular choice. With our attention to detail and commitment to excellence, we will ensure that your beachside wedding ceremony in Destin is a truly unforgettable experience for you and your guests.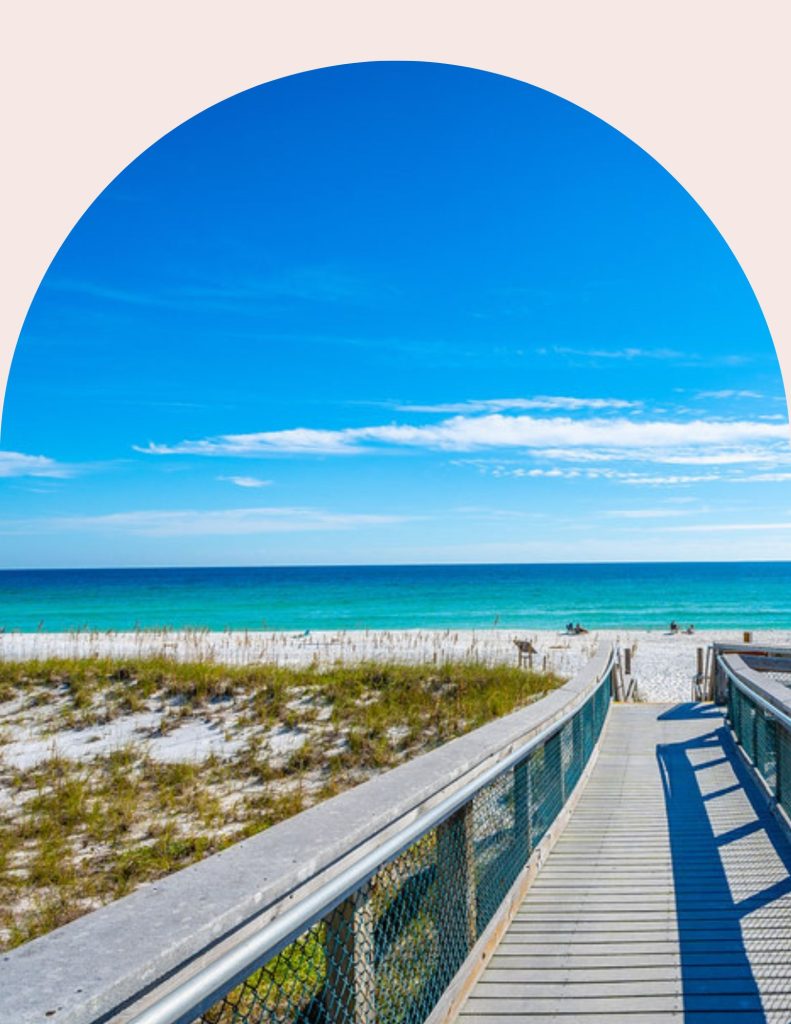 HENDERSON STATE PARK
Henderson Beach State Park is an ideal destination for your dream wedding. The stunning thirty-foot white sand dunes and breathtaking unobstructed water views make for a perfect backdrop for your special day. Unlike the neighboring beach accesses, Henderson Beach State Park offers fewer crowds, allowing you to enjoy the untouched natural settings. The park also features on-site reception areas, making it one of the preferred locations for Beachside Weddings in Destin, Florida. Contact us today and schedule your special day.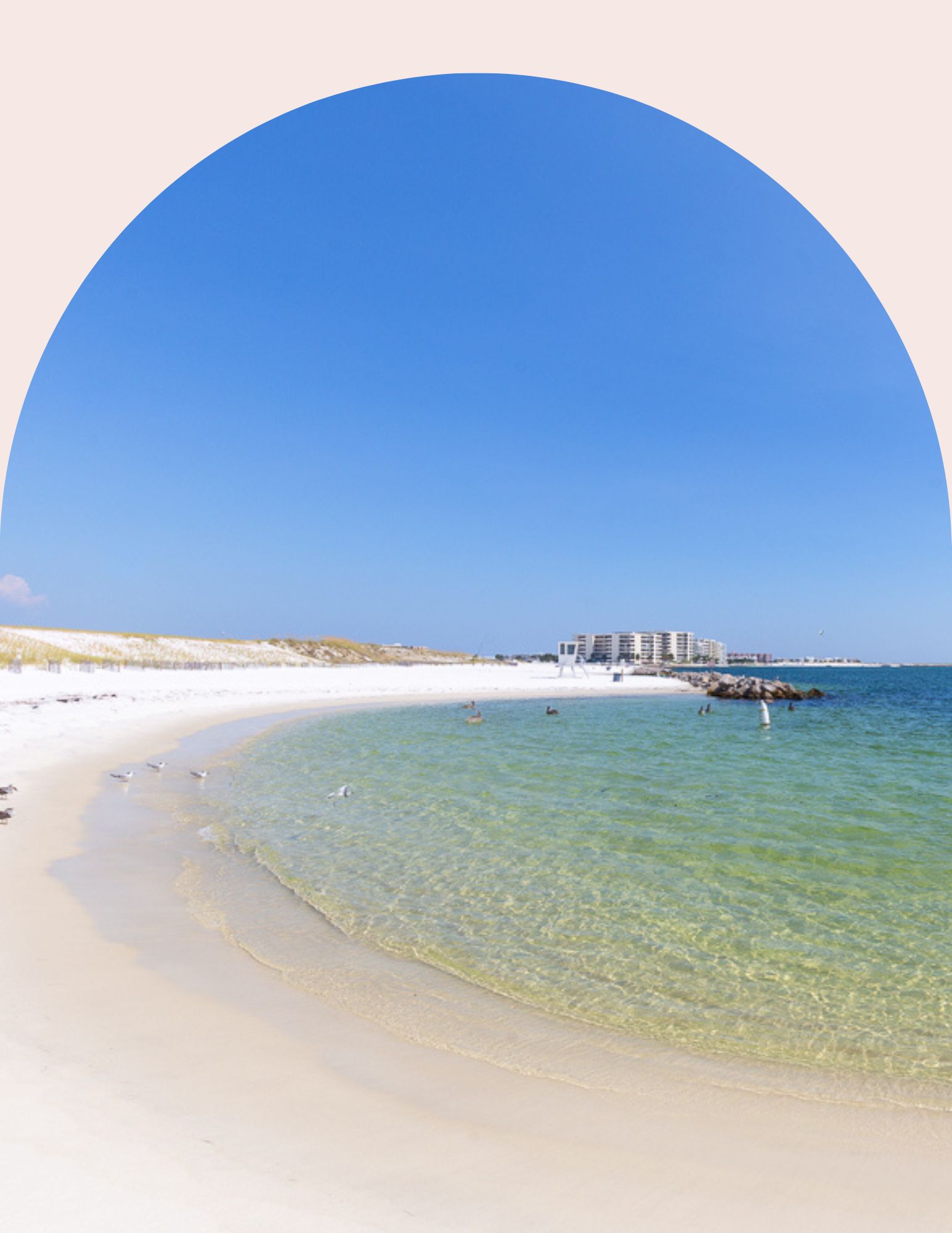 Destin Beach Florida
There are only a few public beach areas in Destin, Florida where you can have wedding ceremonies, and luckily, all of them are in the backyard of Beachside Weddings! The Shore at Crystal Beach Park and Julia White Decker Park just to name a few, each located in the heart of Destin with restrooms, beach walkover, and located near multiple dining destinations. These top-rated parks are perfect for intimate wedding ceremonies with walkable reception locations for your guests.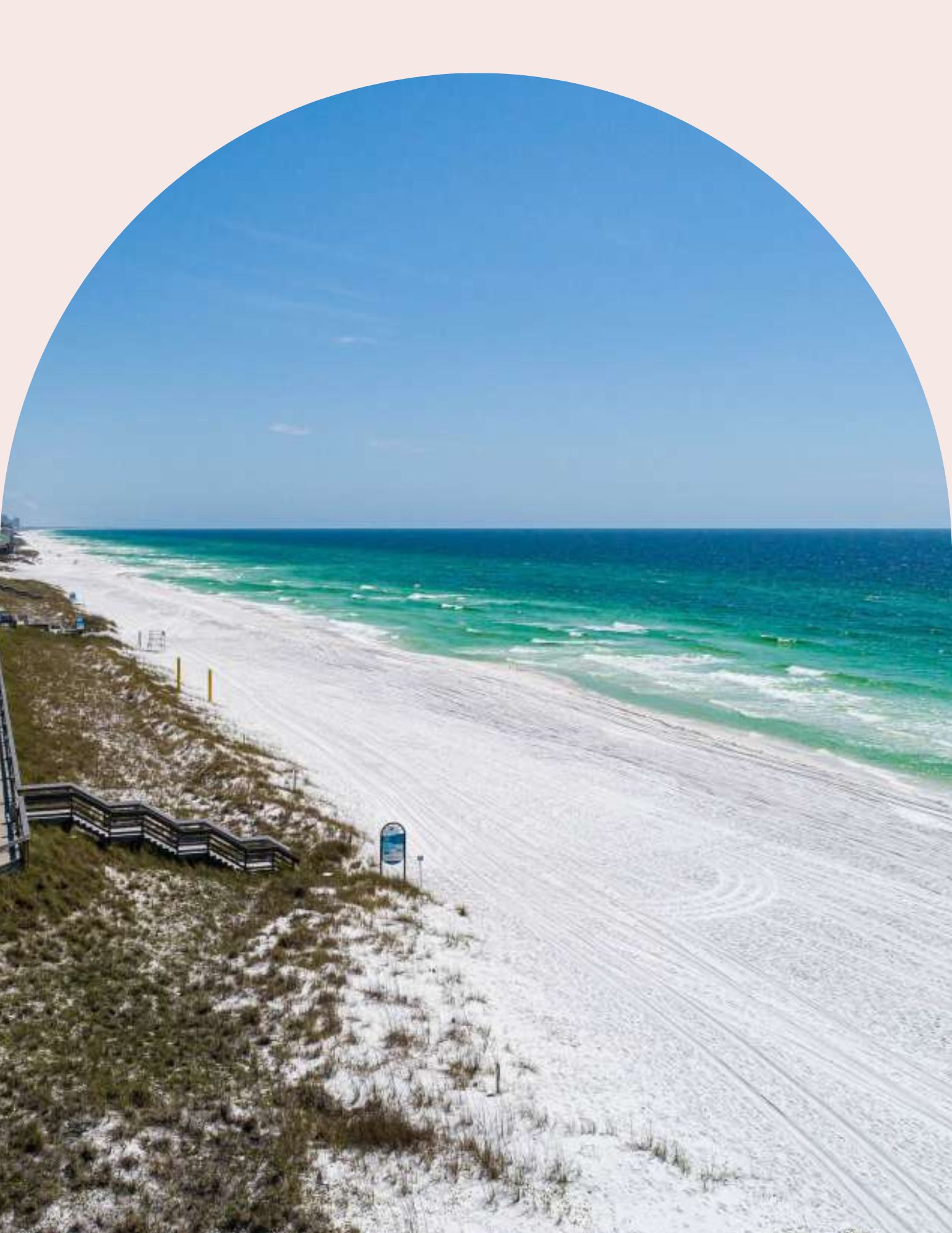 Miramar Beach Florida
If you're looking for a stunning beach location to host your medium to large wedding ceremony, Miramar Beach – Public Access is the perfect choice. Located in the heart of Destin's Emerald Beach, this picturesque venue offers breathtaking views and ample space to accommodate your guests, ensuring that your special day is truly unforgettable. With its central location and ADA accessibility, you and your guests can enjoy easy access to nearby restaurants for a world-class reception that will conclude your event!