BEACHSIDE WEDDINGS SANTA ROSA BEACH FLORIDA
If you're looking for a truly unique and unforgettable experience, you might want to consider having your wedding ceremony on the beach in Santa Rosa Beach, Florida. There are countless reasons why Santa Rosa Beach is the perfect place to tie the knot. Firstly, the beaches in this area are simply stunning. From the crystal-clear waters to the soft, white sand, there's no better backdrop for a romantic beach wedding. Whether you choose to have your ceremony in Inlet Beach, Seagrove Beach, Seaside Beach, or any of the other beautiful beaches in the area, you're sure to be surrounded by natural beauty that will take your breath away. Another great reason to get married in Santa Rosa Beach is the weather. With mild temperatures and plenty of sunshine throughout the year, you can say your vows in a warm, sunny, and comfortable climate. Of course, there's also the unique atmosphere of Santa Rosa Beach to consider. This area is known for its laid-back vibe, friendly locals, and charming coastal towns. You and your guests will be able to enjoy not just the beach, but also the many other attractions that the area has to offer, such as local seafood restaurants, boutique shops, and nature trails. In short, if you're looking for a wedding destination that combines natural beauty, ideal weather, and a relaxed atmosphere, Beachside Weddings highly recommends Santa Rosa Beach in Florida as the perfect choice.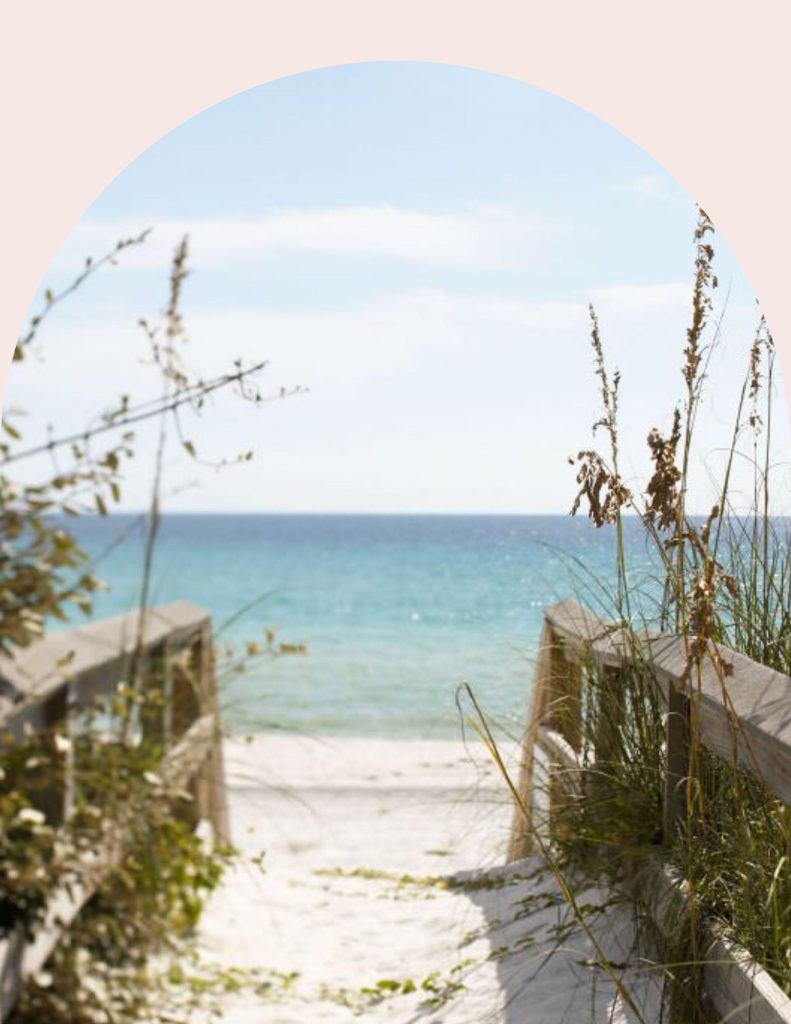 Weddings in Inlet Beach Florida
As the Easternmost area of Santa Rosa Beach, Florida, Inlet Beach boasts beautiful scenery, with its pristine white sand beaches, crystal-turquoise waters, and protected nature preserve – Camp St. Helen. There are plenty of lodging options for you and your guests, including luxurious resorts, cozy beachside cottages, and vacation rentals. Allow Beachside Weddings to create a memorable wedding ceremony that reflects your personality and style, as your special day is sure to be unforgettable in Inlet Beach, Florida.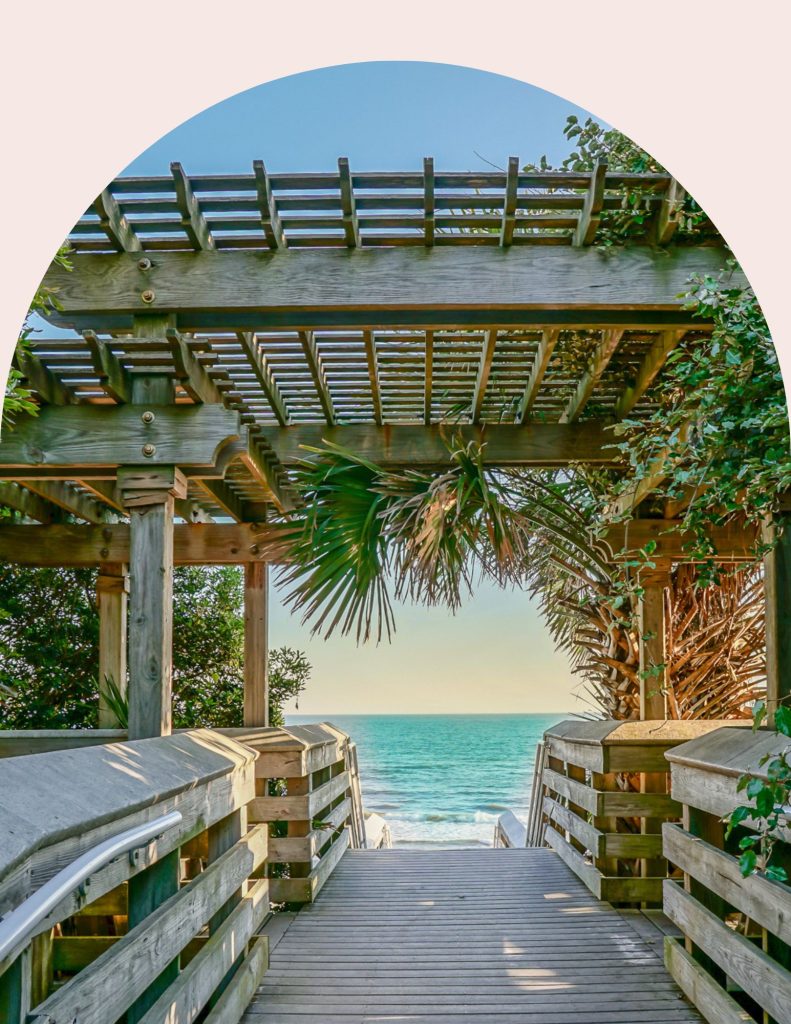 Weddings in Seagrove Beach Florida
Seagrove Beach, Florida, is a stunning location to celebrate your wedding. With its beautiful white sand beaches, clear emerald waters, and lush greenery, Seagrove Beach provides a picturesque backdrop for your special day. Seagrove Beach is also known for its world-class dining options, serving up fresh seafood and other local delicacies that are sure to impress your guests. Whether you're seeking a romantic and intimate ceremony or a grand and lavish affair, Seagrove Beach offers everything you need to make your wedding dreams a reality.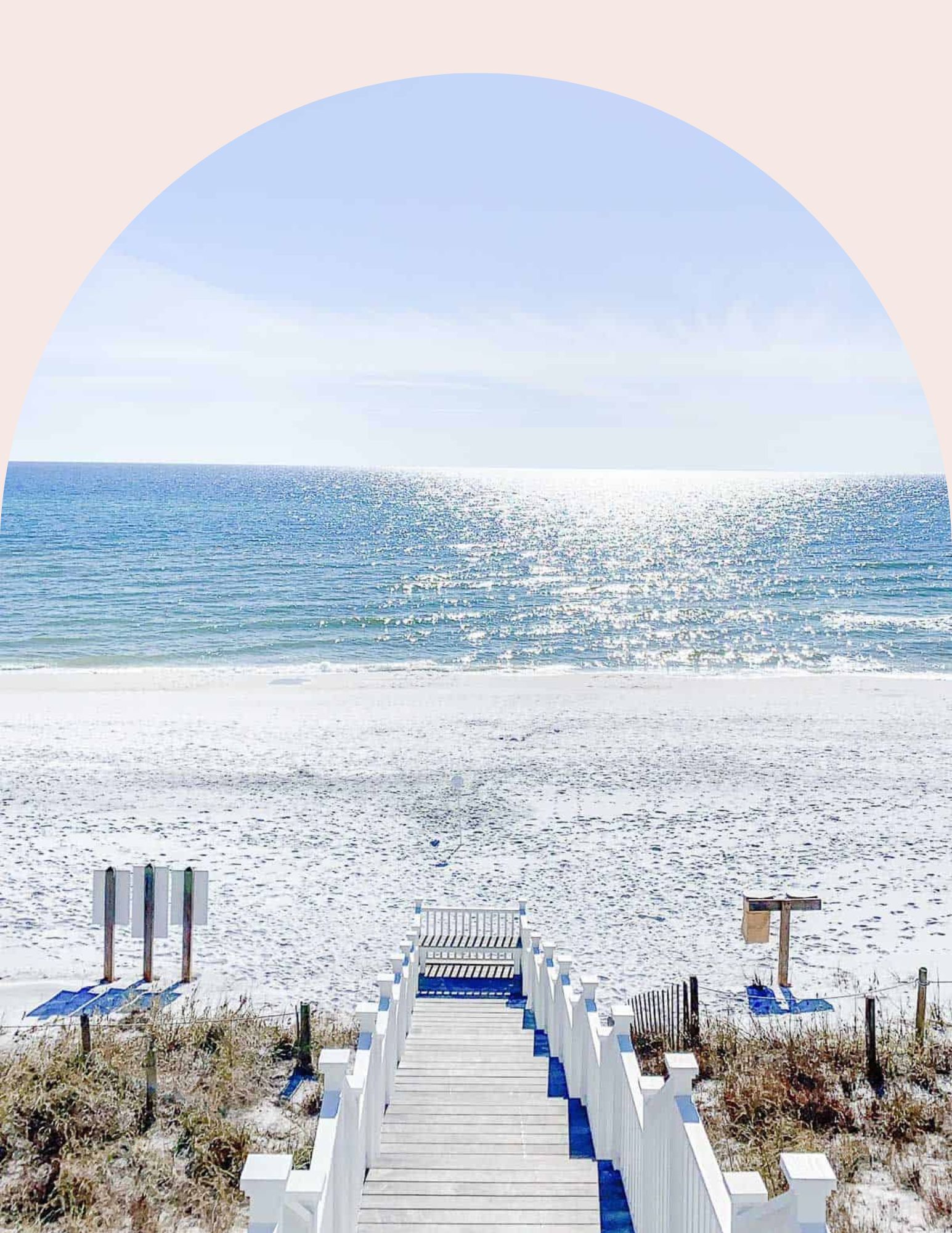 Weddings in Seaside Beach Florida
Seaside is one of Florida's most famous areas to visit (thanks to major-motion pictures being filmed here and celebrities like Sheryl Crowe calling it their "second home"). But beyond that, Seaside Florida is an enchanting location for couples looking to celebrate their love! The town boasts a diverse array of possibilities to cater to every couple's desires, whether it's a beachfront wedding or a garden reception, Seaside's vistas of wonder and beauty create the perfect canvas for crafting memories that will last a lifetime.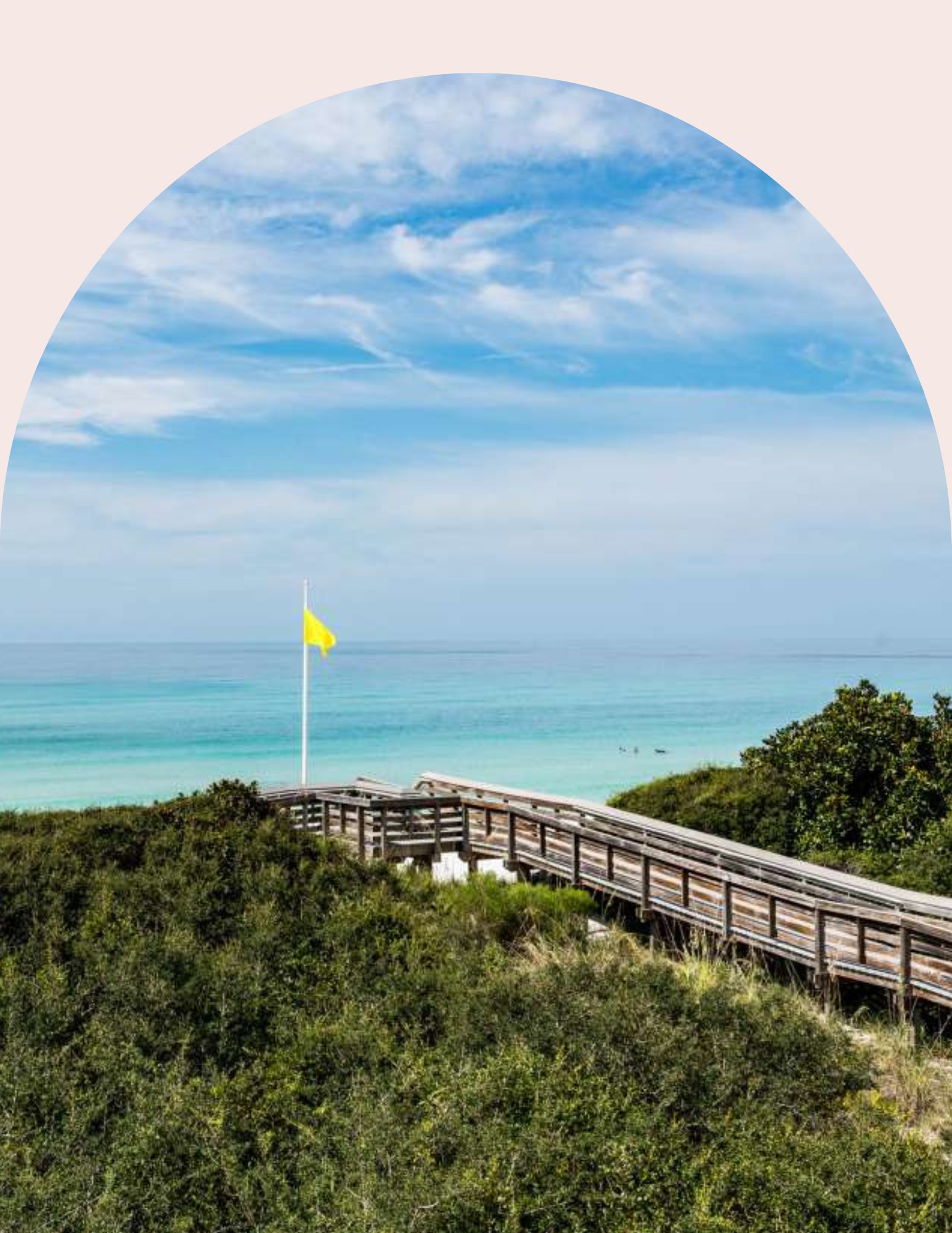 Weddings In WaterColor Florida
WaterColor boasts a world-class beach that exudes upscale vibes and provides a relaxing atmosphere to exchange vows. The Van Ness Butler, Jr. Regional Access offers ample parking, restrooms, and is ADA accessible. Situated between Seaside and WaterColor, this master-planned community is an excellent location to create unforgettable wedding memories. Within walking distance from our beachside wedding venue, are exceptional dining options available for your reception, while the luxurious accommodations cater to your guests.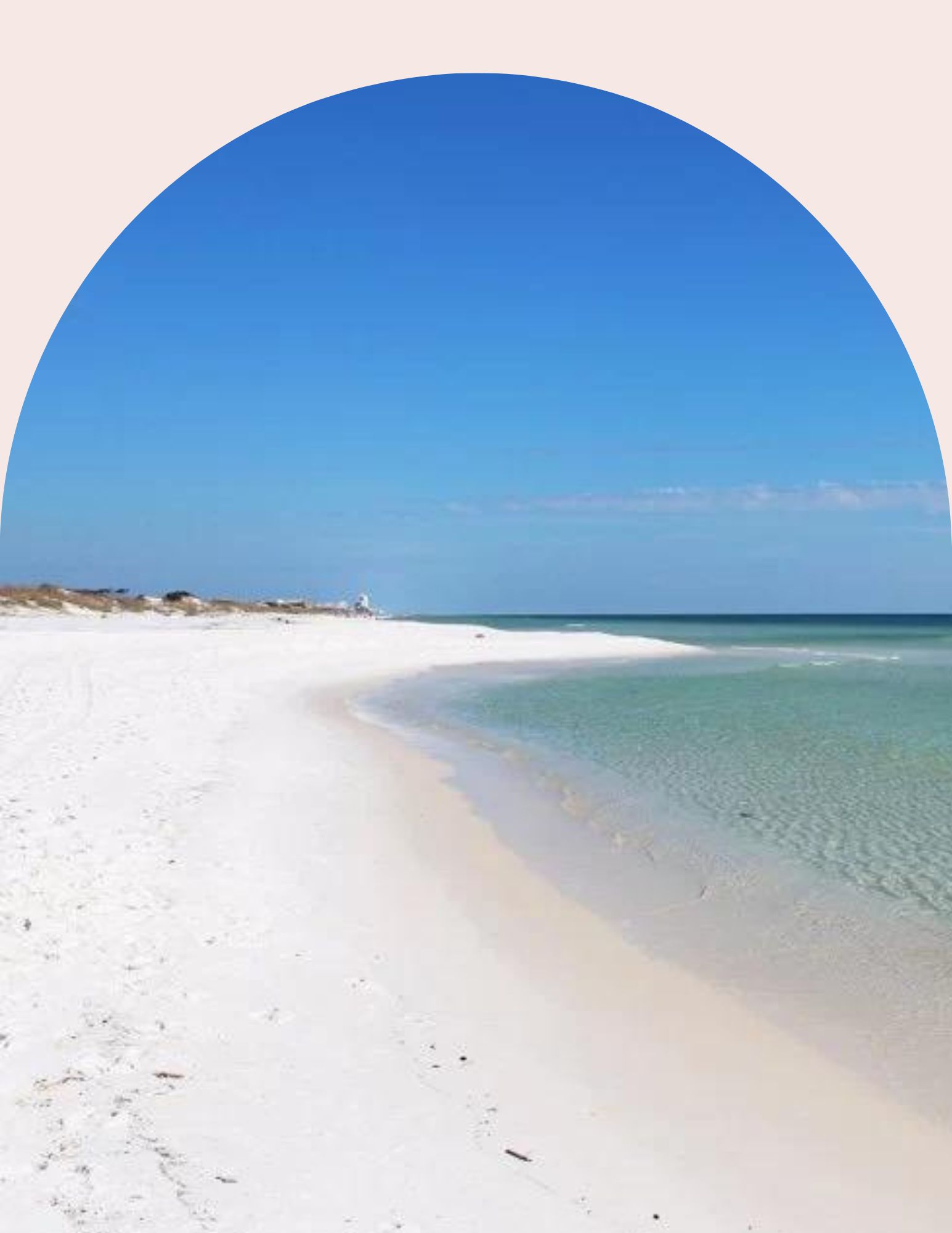 Weddings in Grayton Beach Florida
Off the beaten path in Santa Rosa Florida lies Grayton Beach - a romantic haven for intimate ceremonies. A picturesque destination that draws couples to its shores every year to say their vows. The natural splendor of the area is simply breathtaking, making it one of Beachside Weddings favorite places to host a memorable wedding ceremony. Quaint cottages and delicious beachfront dining venues makes this spot an amazing destination wedding location for bride, groom and guests!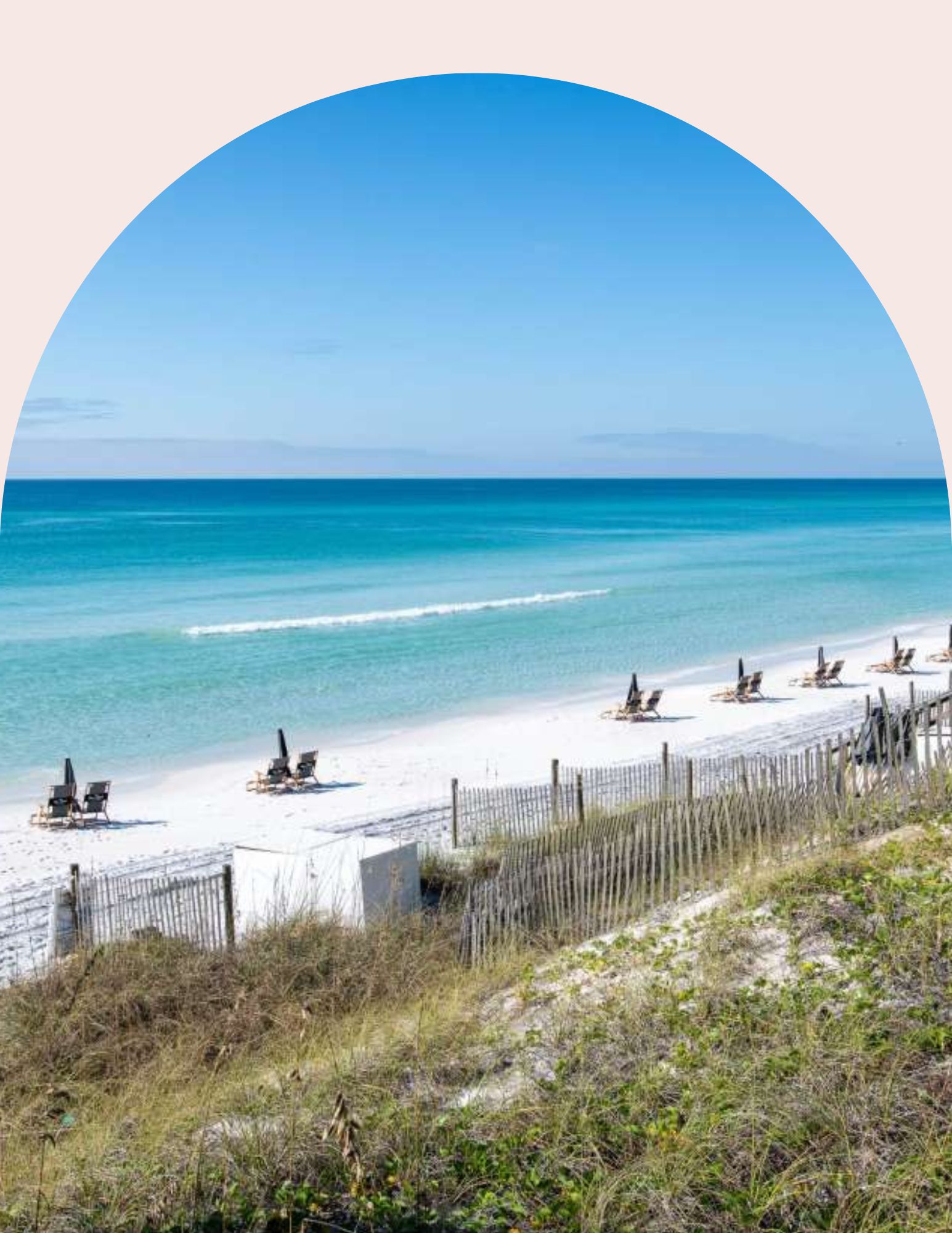 Weddings in Blue Mountain Beach Florida
Say "I Do" at the Blue Mountain Beach Access. Nestled in the serene and secluded community of Blue Mountain Beach, Florida, the coastal sand dunes that give it its name, plus the beautiful Lupine wildflowers, make it stand out from other beaches along Florida's Emerald Coast. This area is known for its endless sugar-sand beaches and emerald-green waters, creating a picturesque setting for couples getting married or renewing their vows. Choose Blue Mountain Beach for an unforgettable wedding experience.