BEACHSIDE WEDDINGS PANAMA CITY BEACH FLORIDA
Imagine yourself exchanging heartfelt vows on a beautiful beach with the Gulf Coast shoreline as the witness to your love. Beachside Weddings is here to help you create your perfect wedding day vision, whether you dream of an intimate ceremony or a grand celebration. Panama City Beach provides the perfect romantic setting for your dream beach wedding, with its stunning Gulf Coast shoreline, the sound of waves crashing in the background, and the sand beneath your toes as you walk down the aisle. But that's not all – Panama City Beach is also an ideal spot for enjoying a romantic honeymoon with your significant other. With a variety of breathtaking beachside locations and endless options for entertainment and fun, Panama City Beach is the perfect destination for creating unforgettable memories for your wedding adventure. Beachside Weddings can help you choose from a variety of outdoor beachside locations in Panama City Beach, Florida, to bring your wedding day vision to life. With its endless offerings, Panama City Beach provides all you need to create a memorable and joyous celebration.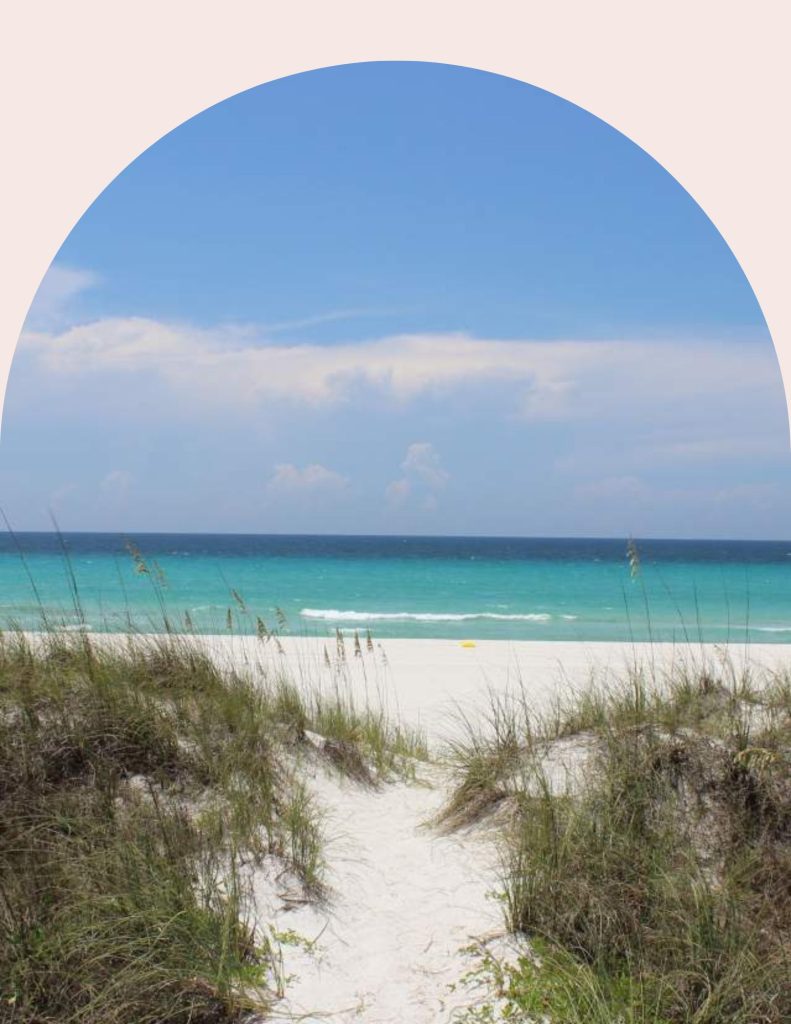 West Panama City Beach Florida
The West End of Panama City Beach is known for its peaceful and quiet atmosphere. It is home to charming communities that are located along the beaches, and fewer high-rise condominiums. Wedding ceremonies held here are always full of serenity and tranquility, making it an ideal location for the bride and groom. Moreover, you will find that the beach accesses on the West End are more secluded and have longer stretches of sandy dunes compared to those on the East End.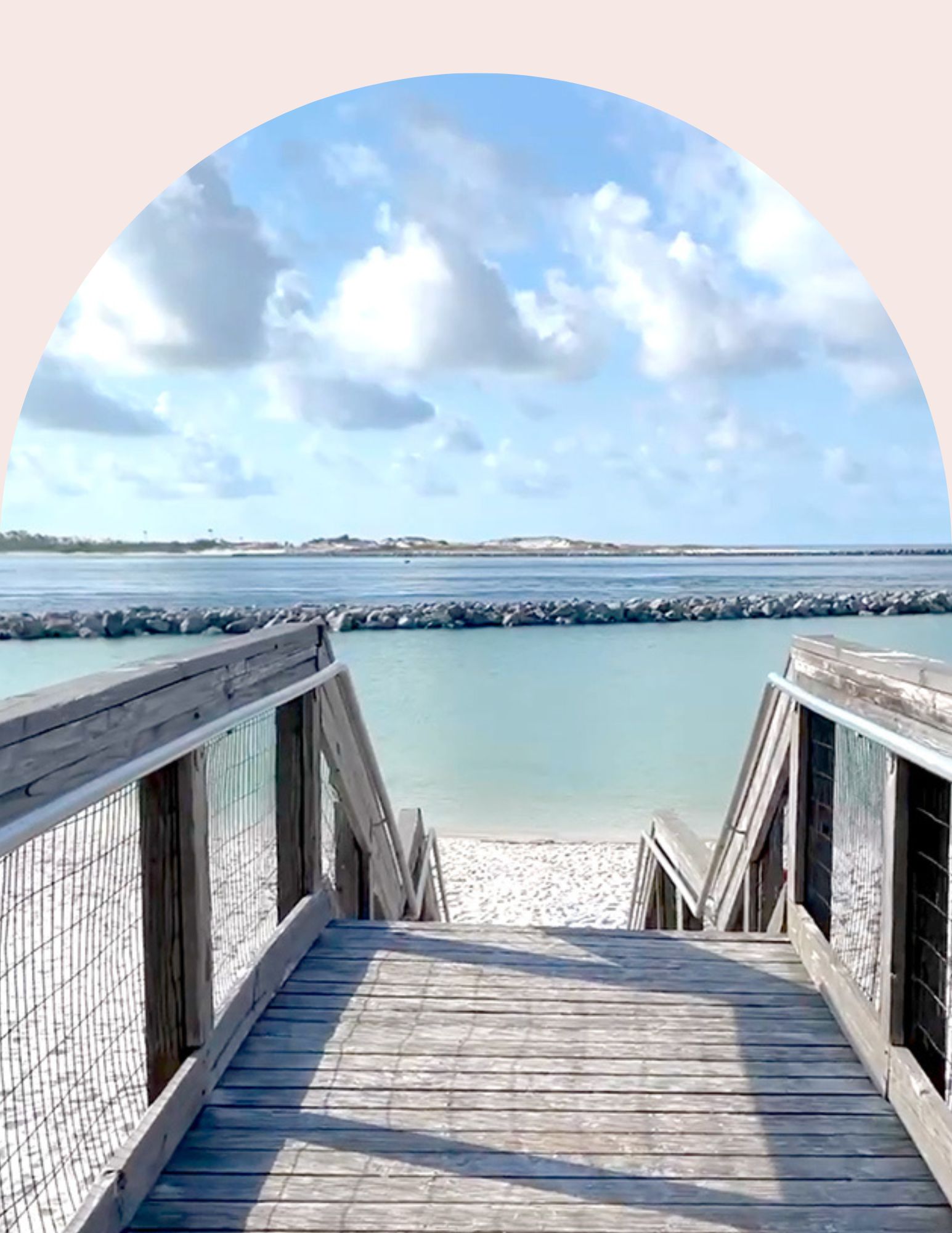 East Panama City Beach Florida
The Grand Lagoon, also known as the "Gateway to the Gulf," is a popular destination for families traveling to East Panama City Beach for a wedding vacation with kids. The area offers plenty of options for outdoor fun and adventure that both parents and children will enjoy, including fishing, boating, sightseeing tours, and water sports. For those seeking a wholesome family-style wedding weekend, choose one of the East side accesses to accommodate your group on your special day!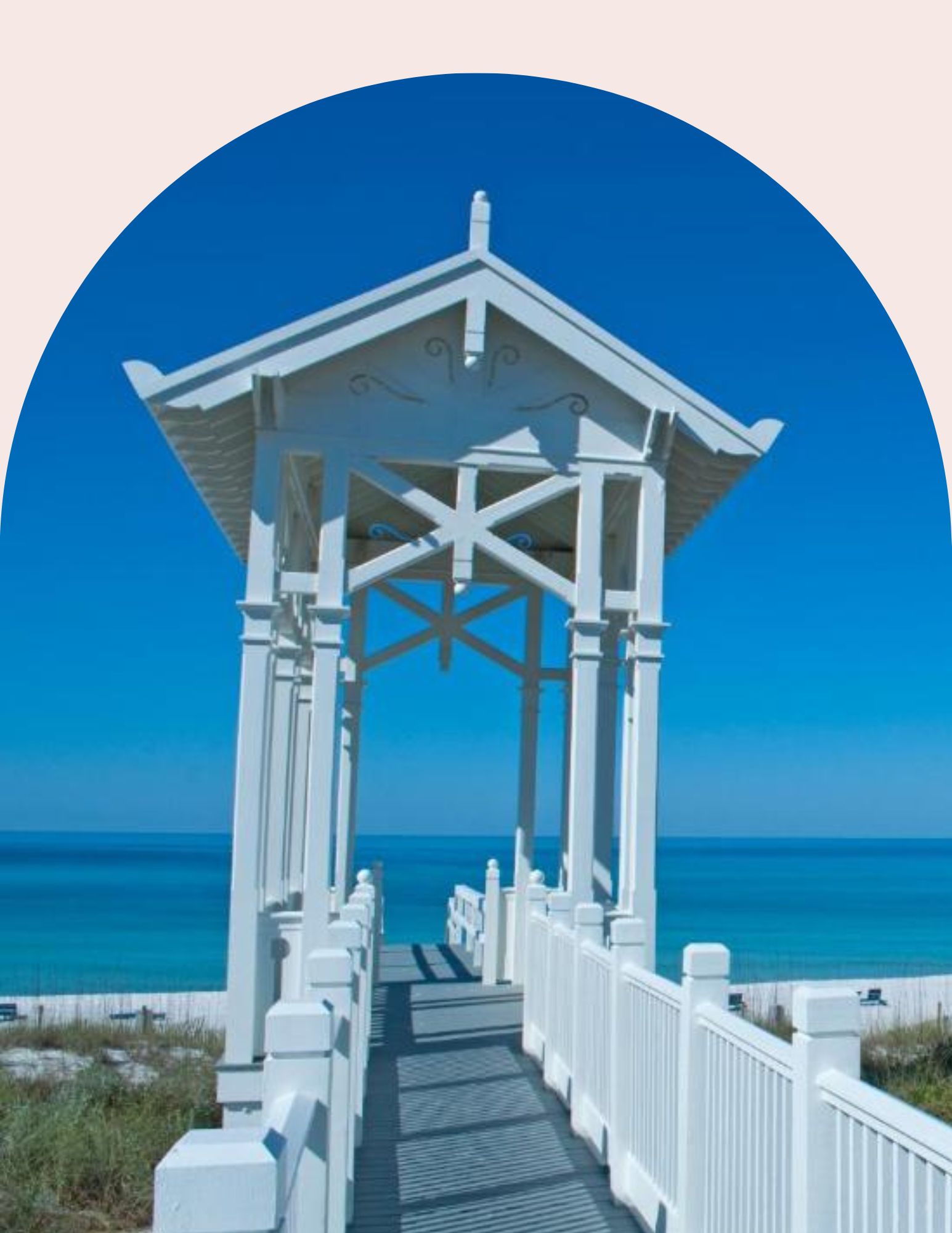 Coastal Town of Carillon Beach
Carillon Beach is the perfect destination for brides who want to get married in an upscale coastal community with an "off-the-grid" setting. The pristine 104-acre gulf front property includes almost a mile of white, sandy beach bordering the Gulf of Mexico, offering a breathtaking backdrop for couples to exchange their vows. After the wedding, most newlyweds extend their stay to enjoy a romantic honeymoon in this serene and picturesque location.